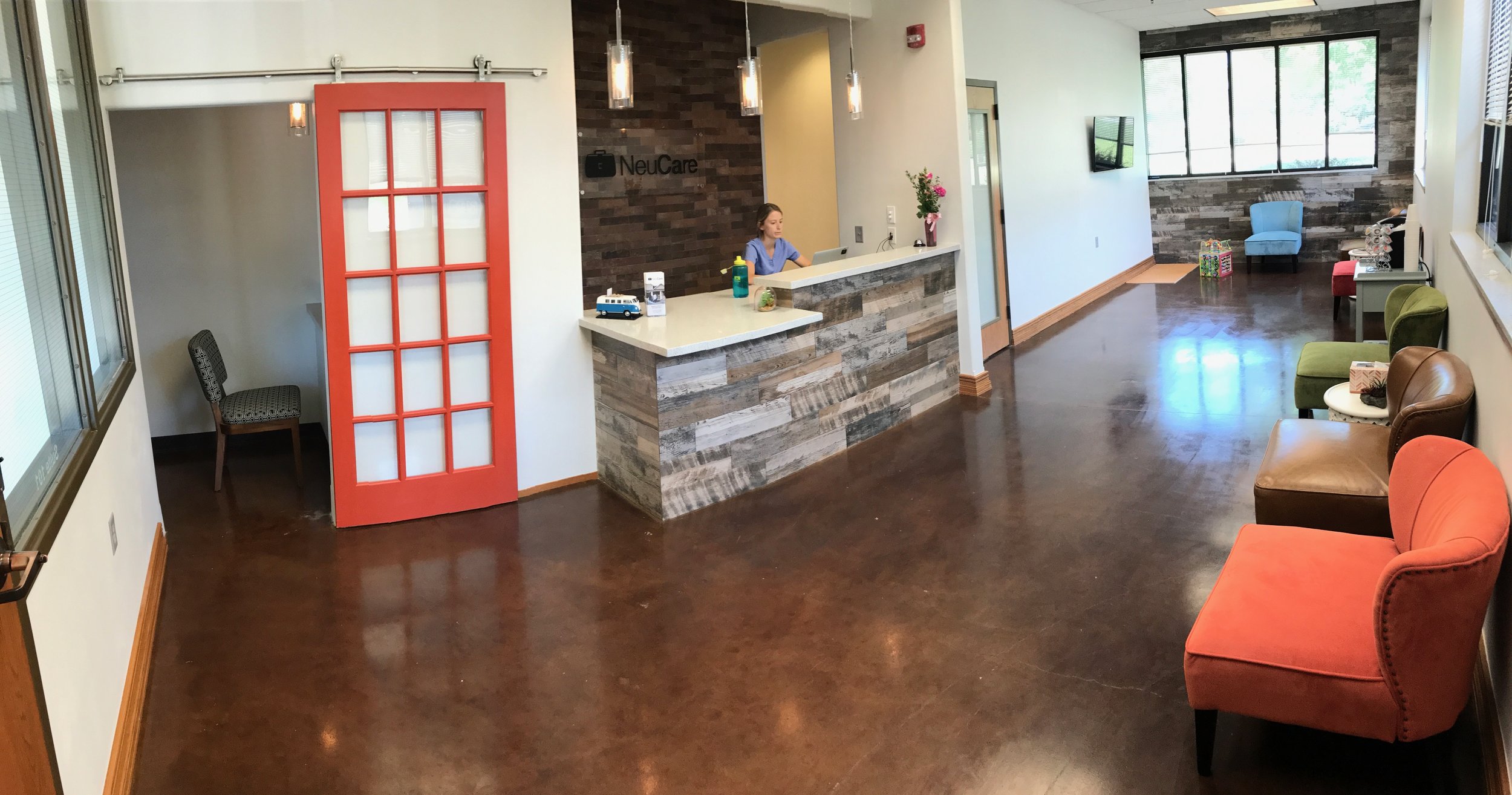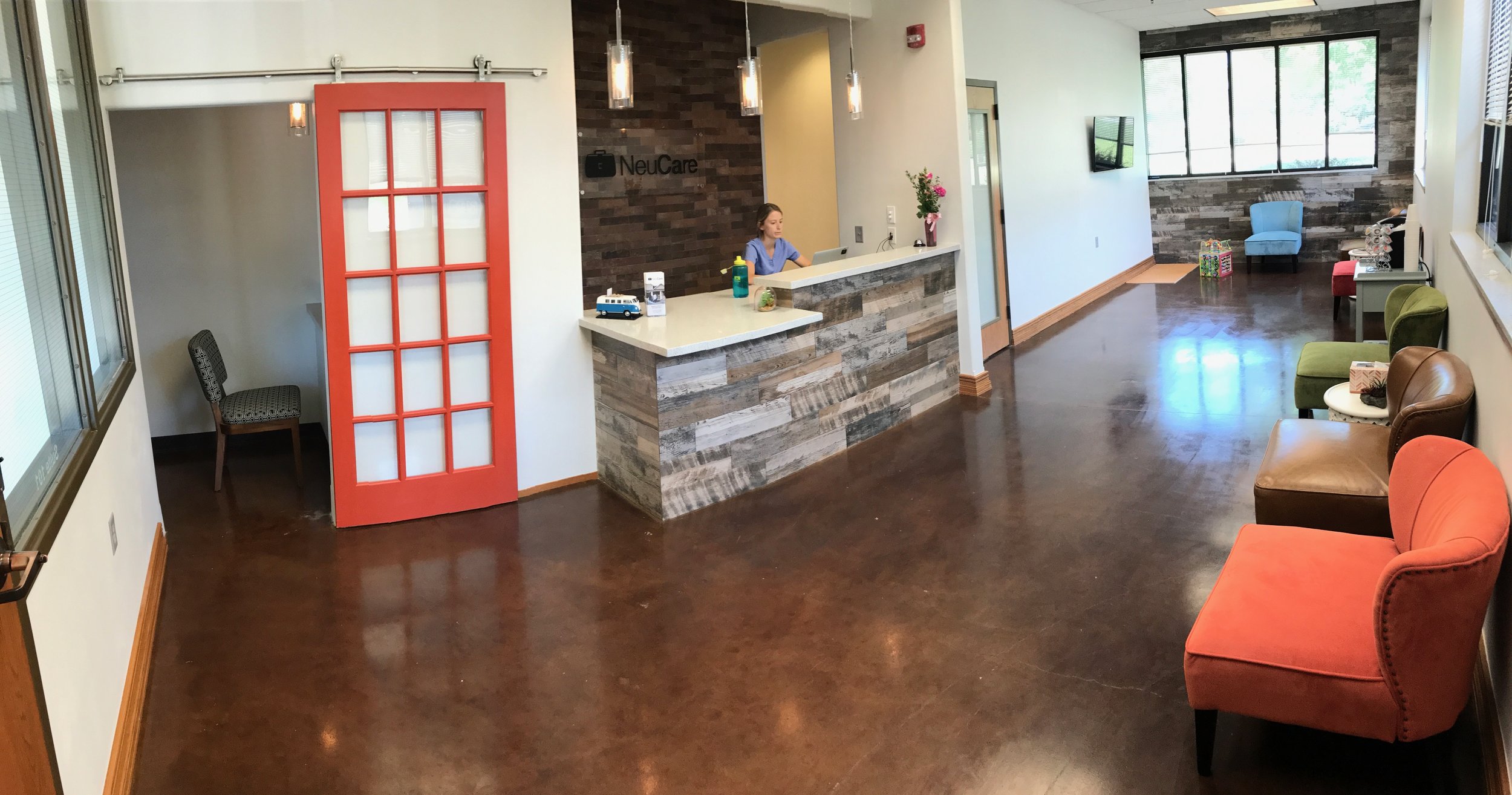 DESCRIPTION
OUR NEW SPACE IS CURRENTLY BEING REMODELED BUT SCHEDULED TO BE DONE BY MID-2017.
We have 2 private rooms available within the newly remodeled medical office space of NeuCare at 3320 Peterson Road in Lawrence. The entire clinic is clean with a modern-industrial style -- stained concrete floors, brick/wood walls in lobby. Each room available is a generously sized room (165 or 175 sq ft each) with 10-ft. ceilings, large windows and a cabinet + sink (full room details below) Both rooms are located in the front of the office in close proximity to the lobby.
The entire area, currently known as Art Executive Park, contains 2 office buildings is being re-branded as Deerfield Health and Medical Plaza. Princeton Learning Center operates the north building and NeuCare will be the first tenant in south building with other health-related tenants moving in this year.
AMENITIES
Plenty of parking spaces
Large open lobby with coffee + water + TV
Reception desk staffed to welcome patients
Kitchen (refrigerators, microwave) + break room
Lab room with phlebotomy area & workspace
WiFi internet service
Laser printer access (any reasonable amount of printing)
Weight + height station
Medical waste + sharp disposal service
Shared private restroom within clinic for patient use
Shared common restrooms within building
These amenities are available with no extra charge to the tenant within reasonable limits. If you have questions about this, please inquire.
PRICING
Room 1 (13' x 13.5') = 175 sq. ft = $700/mo
Room 2 (12.25' x 13.5') = 165 sq. ft = $650/mo
Both rooms 1 & 2 = 240 sq. ft total = $1250/mo
TENANT REQUIREMENTS
Any potential tenant must be in the medical, health or wellness industry (e.g. therapists, personal trainer, medical specialty provider, etc.) -- approval required.
Deposit of $500 + first month's rent due.
Minimum of 4 month lease, but 6-12 month lease available.
If interested in leasing, please CONTACT US
to discuss or get a tour of the clinic.